TOP
Chardonnay Vertical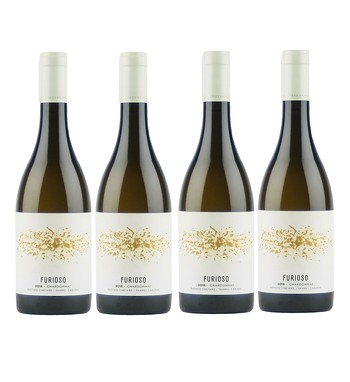 Furioso Vineyards Chardonnay 4-Year Vertical
Only 20 Ever Made!
Don't think you like Chardonnay? Let us convince you otherwise. Here in Oregon's famed Willamette Valley, we are blessed with a moderate Maritime climate and perfect grape-growing soils. This moderate climate allows us to create Chardonnay in a less opulent style, one that highlights the fruit's natural acidity. Barrel-fermenting the wine in neutral French oak barriques nurtures notes of stone fruit, citrus, and mineral, woven together with a creamy mid-palate and a lingering finish.
Four-Year Vertical (2015-2018) of our highly rated La Linea Chardonnay
Regular Price $217. International Chardonnay Day special: $195
Club (15% discount) - $277.10 per 4-pack | $831.30 case of 12 (three 4-packs)

Complimentary Club shipping on 6+ bottle orders.